Luna Vineyards, an award-winning Napa Valley winery creating artisan wines, today announced the expansion of its executive team. David Lawrence, who has been with Luna Vineyards as CFO for the previous nine years, was promoted to President and CEO, Luna Vineyards, Inc. and elected to the company's board of directors.
"Lawrence is the perfect candidate to lead our experienced team and our internationally recognized, high profile brands," says Mike Moone, Luna Vineyards, Inc. Chairman and 40+ year wine entrepreneur. "With David's many years of experience in all facets of the business, I am confident the winery is in good hands."
"I am passionate about our core brands; acclaimed wines with complexity, depth and character as well as our upcoming new products," stated Lawrence, President and CEO, Luna Vineyards, Inc. Previously, Lawrence served as the winery's chief financial officer since 2003 and in executive roles in the wine industry for two decades, including serving as a board member of the Wine Service Co-Operative.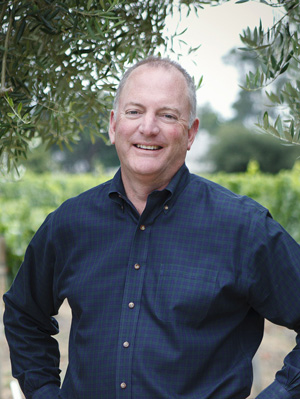 About Luna Vineyards
Founded in 1995, Luna Vineyards is constantly exploring and crafting wines that are unique and represent the best in their class. Luna Vineyards is located at 2921 Silverado Trail Road, Napa, CA. The results speak for themselves: Luna's wines consistently receive high ratings by top wine critics, including the Wine Spectator, Robert Parker Jr., and Stephen Tanzer. Luna's family of brands include: Luna Vineyards, Arnold Palmer and Lunatic wines. For more information on this award winning lineup, visit us at www.lunavineyards.com.

Copyright© 1994-2014 by Wine Communications Group. All Rights Reserved. Copyright protection extends to all written material, graphics, backgrounds and layouts. None of this material may be reproduced for any reason without written permission of the Publisher. Wine Business Insider, Wine Business Monthly, Grower & Cellar News and Wine Market News are all trademarks of Wine Communications Group and will be protected to the fullest extent of the law.