Quelene Slattery joins Grgich Hills Estate in a new position for the winery, National Accounts Manager. She will be responsible for sales to National Chain Accounts.
Slattery is very familiar with Grgich Hills Estate's history and quality: she was the winery's sales broker in Southern California from 2000 to 2007. She was most recently the National Sales Coordinator for Sean Minor Wines and has worked in the wine industry for 20 years.
Violet Grgich, Vice President and Co-Proprietor, commented, "We're very excited to welcome Quelene back to the Grgich Hills family. With her in-depth knowledge of our wines and history plus her proven record and passion for selling our wines, Quelene's the perfect person for this new role at Grgich Hills Estate."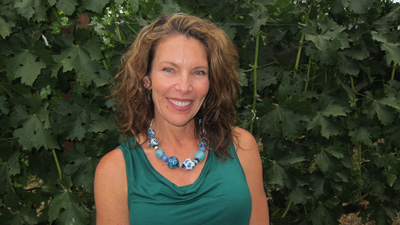 Located at 1829 St. Helena Hwy (Hwy. 29) in Rutherford, Grgich Hills Estate was founded in 1977 by Miljenko "Mike" Grgich and Austin Hills after Mike's Chardonnay outscored the best of France in the now-famous 1976 Paris Tasting.
Today, this iconic winery farms 366 acres naturally, without artificial pesticides or herbicides, and uses its passion and art to handcraft food-friendly, balanced and elegant wines. Mike is assisted by his daughter, Violet Grgich, Vice President of Operations, and his nephew, Ivo Jeramaz, Vice President of Vineyards and Production. For more information, visit www.grgich.com.
Copyright© 1994-2014 by Wine Communications Group. All Rights Reserved. Copyright protection extends to all written material, graphics, backgrounds and layouts. None of this material may be reproduced for any reason without written permission of the Publisher. Wine Business Insider, Wine Business Monthly, Grower & Cellar News and Wine Market News are all trademarks of Wine Communications Group and will be protected to the fullest extent of the law.