WineDirect announced today that Erica Valentine will join the company as Vice President of Sales and Business Development.
A native of Napa Valley, Erica is a senior wine industry executive with more than 20 years of experience building stellar brands for top tier companies and family-owned wineries. She has proven success managing diverse wine portfolios, with emphasis in the luxury tier and in-depth experience managing all levels of the three-tier system and consumer direct operations.
After her initial sales and marketing positions at Markham and Shafer Vineyards, Erica honed her distribution, finance and business management skills at Seagram Chateau & Estate Wines Company where she managed the Charles Krug and CK Mondavi brands for several years. She went on to serve as Director of Marketing for Seagram's global wine portfolio which included Perrier Jouët, Mumm Champagne, Sterling Vineyards and other internationally prestigious brands. After eleven years at Seagram, she owned and operated her own consulting firm for more than five years; providing sales, marketing and general management services to top-tier wineries and businesses such as Chandon Estates, Hanzell, Jackson Family Estates, Stag's Leap Wine Cellars, Bounty Hunter, Chalk Hill, and numerous others.
After conceiving, launching and running a retail wine concept, Vineyard Outlet for two years, Erica's knowledge of marketing and positioning premium wines was further enhanced at Constellation Wines where she worked for five years as Estate Director in management of Simi, Wild Horse and other luxury wine brands.
About her new role, Valentine says "As VP of Sales, my job and mission is to help businesses sell more wine, more efficiently, improving both revenues and margins. WineDirect has invested many years in making fulfillment more efficient and cost-effective, while navigating the increasing regulatory complexity for our clients. I am very excited to be on the team to introduce emerging new eCommerce tools to our clients, and to offer new distribution channels and consumer direct portals that will reach new consumers, drive revenues and margins."
Valentine earned a BS in Business Administration from the University of San Francisco, and has participated extensively in wine business education and training programs including providing presentations to the UC Davis OIV and Sonoma State Executive Wine Programs.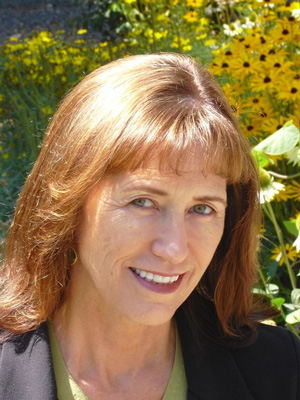 About Wine Direct
WineDirect is a leader in winery direct sales, providing technology and services that enable wineries to sell more wine through Direct-to-Consumer channels. Headquartered in the Napa Valley, WineDirect offers a broad range of logistics solutions including a technology driven fulfillment system, compliance tools, and an extensive 3-Tier network which provides access to new markets and consumers. In addition, the company offers an eCommerce and wine club processing platform with integrated marketing capabilities, and telesales services to help wineries grow their businesses profitably. Each of the company's services is offered on a standalone basis, or as part of an integrated, end-to-end solution. For further information, visit WineDirect.com

Copyright© 1994-2013 by Wine Communications Group. All Rights Reserved. Copyright protection extends to all written material, graphics, backgrounds and layouts. None of this material may be reproduced for any reason without written permission of the Publisher. Wine Business Insider, Wine Business Monthly, Grower & Cellar News and Wine Market News are all trademarks of Wine Communications Group and will be protected to the fullest extent of the law.